OUR SERVICES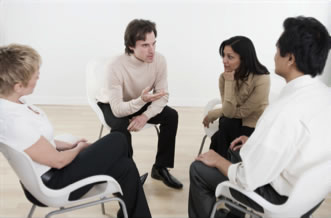 NetImpact℠ Search Engine Optimization
Consulatio™ provides highly effective and comprehensive Search Engine Optimization services (SEO) for nearly every type and size of organization. We have affordable packages and perform custom projects that meet every budget and can include:
Market Research
Competitive Intelligence
Search Behavior Analysis
Site Analysis
Keyword Research
Content Development
Content Optimization
Metadata Optimization
Organic Link Building
Site Analytics
Progress Monitoring
Regular Reporting
Periodic Review & Maintenance
Search Engine Marketing Research
Search Engine Marketing (SEM) includes both SEO and paid advertising efforts. Consulatio partners with agencies which specialize in paid Internet advertising, both display and Pay Per Click (PPC). While Consulatio specializes in and focuses on natural or organic SEO, we work with SEM agencies to ensure our efforts are complementary and maximize the ROI for our mutual clients.
We provide guidance to SEM agencies to ensure that PPC landing pages are content rich and complement and reinforce the client's existing SEO program.
Consulatio partners with leading research companies to design and conduct searchability studies that can identify human factors in search not discoverable by traditional SEO research methodology. Consulatio executes the findings of these searchability studies to enhance organic and paid click through rates as well as improve conversion rates for site visitors.
Online Reputation Management
Online Reputation Management (ORM) is really a subset of SEO but requires skills beyond those typically used in traditional SEO.
Consulatio works with individuals and companies challenged by unfavorable online publicity and/or undeserved online reputations. Carefully blending traditional public relations and SEO with opportunities available on social networking sites and news feeds, we quietly work to sculpt a positive online reputation for our clients.
Whether it is a person, a business or a product, our reputation management efforts produce results. We strive to elevate positive mentions and obscure or drive down negative mentions of the target, resulting in positive or neutral coverage.
Consulatio exercises the utmost discretion in this process. Under no circumstances do we disclose our involvement with or connection to our clients. We work primarily on a referral basis generally in conjunction with traditional public relations agencies and law firms.
Mindful that some people and companies deserve the reputation they have, for ethical reasons Consulatio is selective about the clients it will accept for this service.
Site Content Development
Consulatio and its extended network of talented writers create rich content for traditional web sites, blogs, and social networking sites.
Backed by our SEO keyword research and a keen eye for detail, powerfully written content is carefully tailored to attract both search engines and real people. Optimized from the start for high rankings, the content is message-driven to compel visitors to take action and keep coming back for more.
Online Presence
A new product or service. Or perhaps a one-time spectacular event. Regardless of the scope, Consulatio's detailed market and keyword research is just the beginning as we work with a client to build a new site, new micro site, blog or establish a Twitter feed.
We use all of the available tools, from time-tested to those on the leading edge, to build an online presence that ranks highly on search engines and drives traffic to a site.
Website Project Management
Consulatio brings its highly refined and proven organizational skills to managing a web site build.
We work with web design and development teams, both large and small, both in-house and freelance, to create sound, content-rich sites that are search engine friendly as well as attractive to arriving visitors.
Consulatio can work to develop content with a client's in-house marketing team or can bring to the table freelance writers experienced in content development for the target market.
Our network of independent web designers and developers is available to clients without an established vendor relationship or in-house team.
Consulatio acts as the conductor to bring harmony to the launch of a new website.
Simply Consulting
Consulatio offers pure consulting services for a client's SEO/SEM effort. Perhaps your in-house team needs a fresh perspective or insight into an area new to them. Consulatio can work as a part of your existing team to help it succeed.
Achieving Net Impact.™